Lyness Naval Cemetery
This little bit of information about the Naval Cemetery at Lyness (on the Island of Hoy), in the Orkneys, is courtesy of Brian Budge. The Cemetery lies just a little way up the path from what was the Naval Base, now fitted out as a museum. All photographs are copyright Brian Budge - just click on each to see a larger version.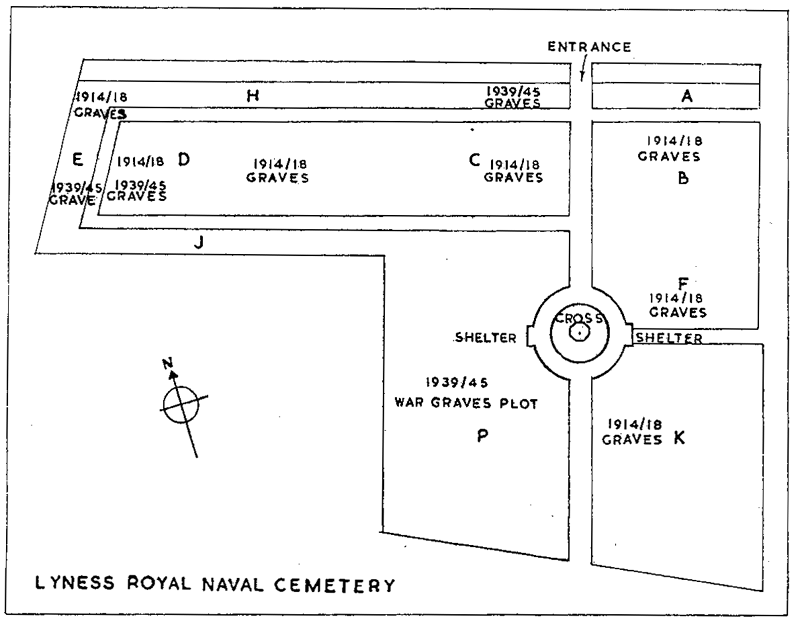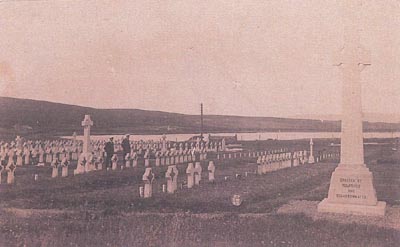 Lyness after the Great War (courtesy George Malcolmson)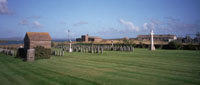 First World War Graves, Vanguard Memorial right foreground, HMS Hampshire on left, Opal/Narborough behind.


Section 'O', the separate Roman Catholic Section. The inscription on the cross reads [corrections appreciated!]:
PRO REGE ET PATRIA
ERECTED
TO THE MEMORY OF
THE ROMAN CATHOLIC OFFICERS AND MEN
OF THE GRAND FLEET
WHO DIED IN DEFENCE OF THEIR COUNTRY,
AND WHO ARE BURIED
IN THIS PORTION OF THE CEMETERY
WHICH WAS BLESSED BY
HIS EMMINENCE FRANCIS CARDINAL BOURNE
17 AUGUST 1918


Section 'B' of the cemetery at Lyness, where most of the Opal and Narborough graves are located.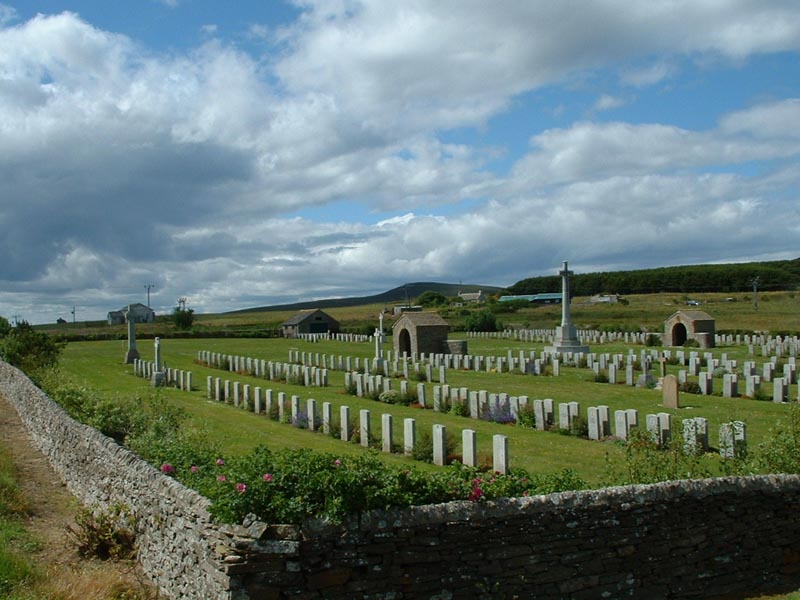 Lyness Cemetery, courtesy of Brian Budge
---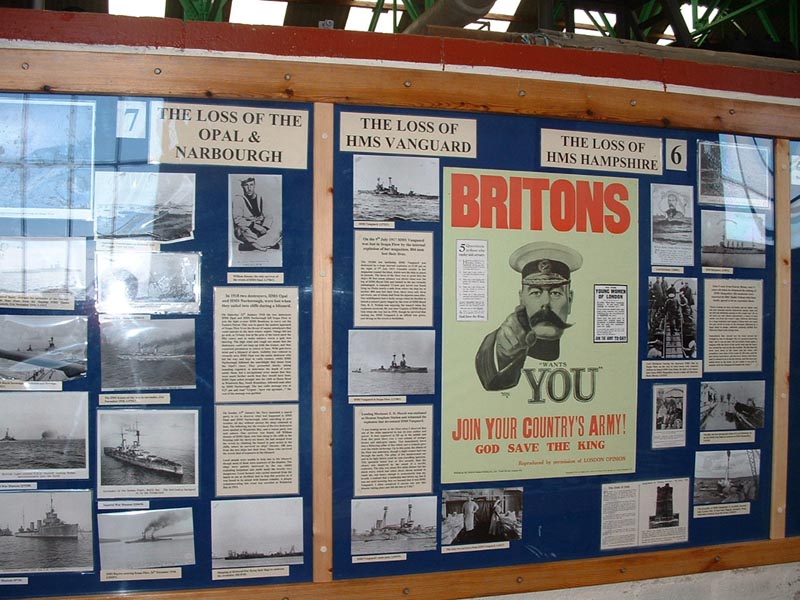 Near the Cemetery is the Museum.
---
Last Updated: 23 January, 2004.

Return to WWI The Maritime War

Return to WWI Archive main page.