US Navy 14-inch Gun
Chuck Moore (cfmoore@texas.net) has contributed this information on the Mark I 14-inch gun from the Bluejackets Manual, 1917, 4th revision:
profile view of the gun construction, comprised of 10 barrel parts + breech. The distances and part identification text were recreated for clarity. The USN form of "built-up guns" is the "hoop gun". Built up guns are made in sections. "Hoop gun" is the method by which the sections are assembled, through heating an exterior part that is to go over an interior part.


(click on the image for a larger version)

profile view of the primer:

and the text itself: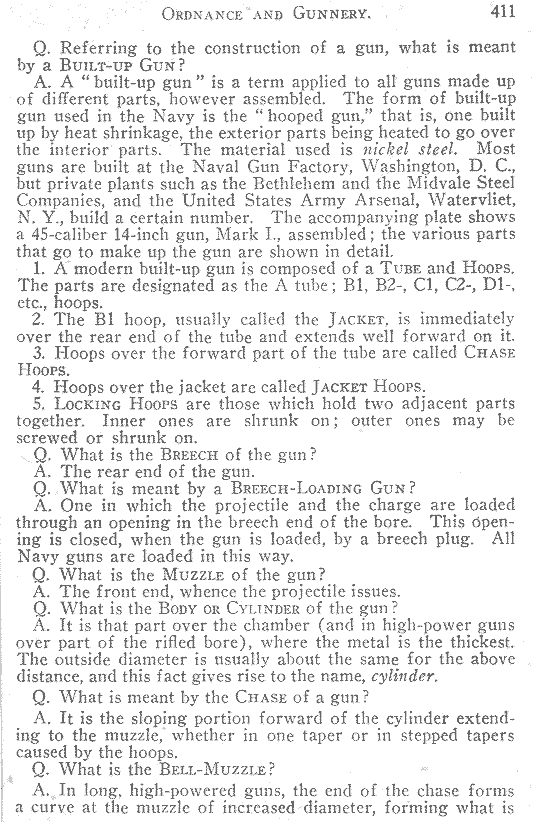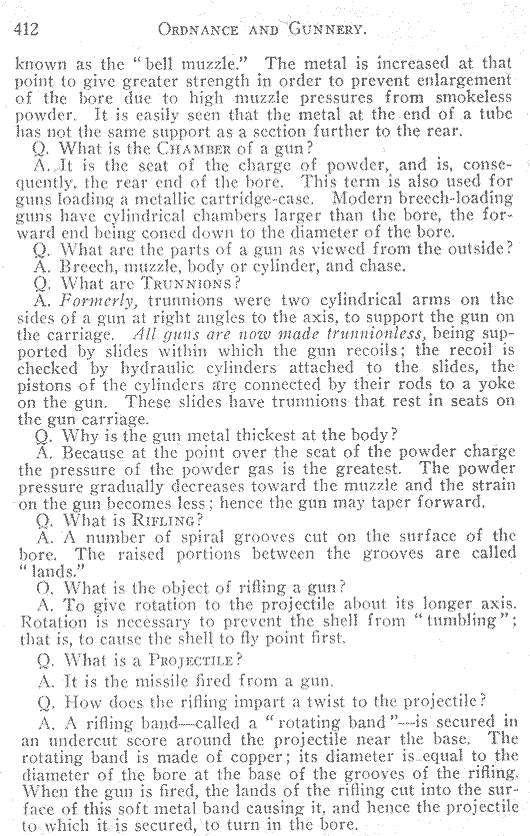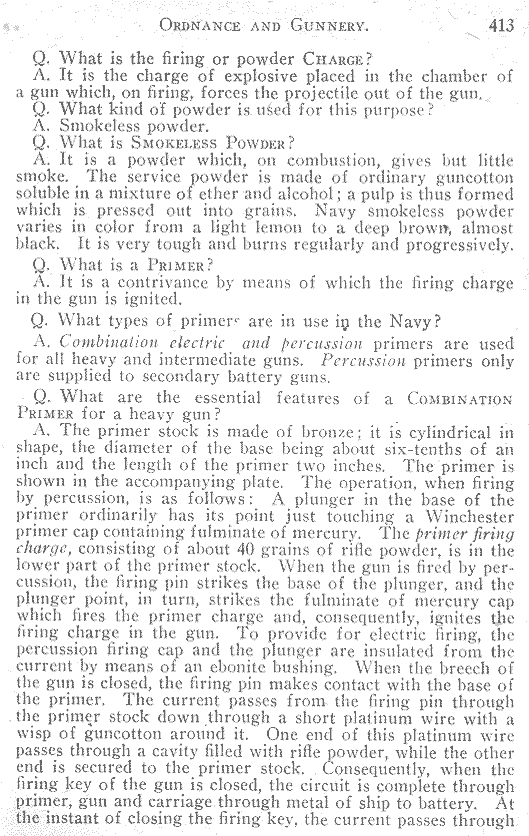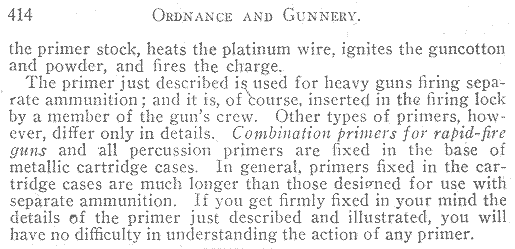 ---
Last Updated: 23 January, 2003.

Return to WWI The Maritime War

Return to WWI Archive main page.